Hand Mag Tools
Magnetic Hole Cleaner
Everlast compact most simple and useful Magnetic Hole Cleaner for removing iron particles from blind holes after drilling/tapping operations.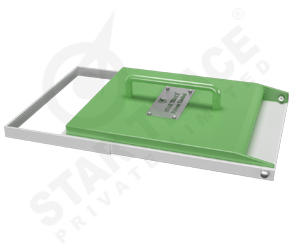 Hand Plate Magnet
Rectangular Hand Magnets economic type have been developed to meet laboratory/shop floor non-ferrous foundry shop etc. Where iron cleaning is done manually The Magnets is highly powerful encased in a steel flat body with handle. A non-magnetic hinged stainless steel flap is provided for easy cleaning of the accumulated tramp iron.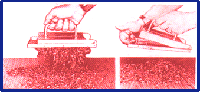 The Magnet Size approx. 135x150 mm & 150x200mm and has a magnetic force to lift all pins/nails from 65 mm.
Hand Magnets
Star Trace Circular or Rectangular type HandMagnets allows to lightly change over the magnetic force just with one hand. Employing Permanent Magnets, this newly developed product ensures extremely powerful attraction.
It can be used in a wide range of fields for machining, casting, food chemical processing etc. or for collecting the iron pieces scattered on the floor or mixed in the medium for putting and other operation.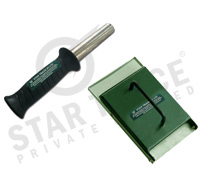 Besides this is conveniently applied to wide range of used in selecting and collecting iron powder from powder and granule materials even for household and educational uses.