MAGNETIC GRATE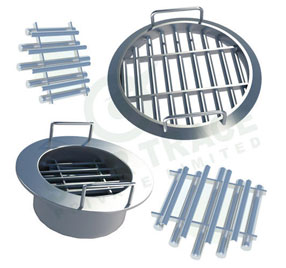 INTRODUCTION:
Magnet tube are equipped with powerful ferrite magnets or high energy Neodymium iron boron (NdFeB) magnets, which build up a strong and dense magnetic field around the extent, and the construction has a high degree of corrosion resistance. As a result, your equipment and facilities will be safe and sound, and your products will be safe for consumption, for normal filter bars equipped with NdFeB magnets.
Gauss Level:The magnetic field strength can reach at a surface gauss level 3000-12000 Gs.
Specifications:
According to customer's request
Application:
Water treatment, chemical industry, food industry, recycling industry, pharmaceutical industry, other liquid (hydro-material) separation application.