Magnetiser
Impulse Magnetisers
Impulse Magnetisers with magnetisation fixtures made to customer's specifications to magnetise, demagnetise and calibrate magnet systems,for example in electro motors, loudspeakers, sensors etc.
Outstanding Features
2000 Volt max. Voltage
10000 Ws Energy
25,000 A max. current
Siemens PLC
Digital operator panel
Digital voltage setting
1 V accuracy
Analog voltage monitor
Fixture temperature monitor
Built-in current monitor
Compact design
Single shift 1 year warranty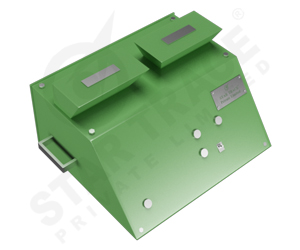 Description
It offers proven quality in compact design.
Operation of magnetisation equipment in a 24 hour / seven day a week industrial environment requires only the best design and components.
Our goal is to be invisible! No problems or concerns with this machine.We use a 2000 Volt magnetisation technique.
The combination of 2000 V with medium capacitors allows for moderate magnetization impulses. This gives more magnetization field in the magnets with lower losses in the steel.
Its maximum energy of 10000 Ws meets a wide range of magnetization tasks
Magnetic Coil Type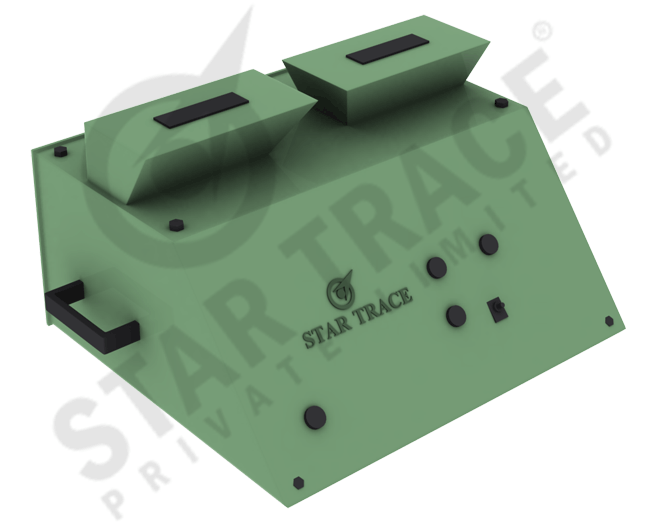 STR Series of Magnetisers cum Demagnetisers are totally new types of machines which perform a dual role of charging and discharging of fully assembled speakers by just flick of a button. They are basically high voltage capacitive discharge equipment which can fully saturate an assembled speaker magnet or fully discharge the same without having to dismantle them in any way.
Advantages
STR Range of Magnetisers cum de magnetisers can fully charge or discharge assembled speakers. Hence they are adaptable for assembly line operation. This saves a lot of time and labour of dismantling the magnets from speakers for discharging applications.
The STR - Range pay for themselves in a short time.
Specifications
Operating voltage = 240 V A.C 1 Phase.
Output Voltage = 1200 volts (Adjustable).
Mode 1 = Charging (cycle time - 3-4 sec).
Output current = Pulse Train Tupe with 5 K.A. Peak.
Solid State - SCR based.
Discharging capacity = 99.9% of fully assembled speaker.
| | | | | | | | | | | |
| --- | --- | --- | --- | --- | --- | --- | --- | --- | --- | --- |
| MODEL | A | B | C | D | E | Core Area sq.in. | Max. Gap H | Net Wt.lbs. | Voltage Input | Amps |
| STMBF 150 | 2.5 | 1.0 | 7.3 | 9.75 | 11.0 | 8 | 2.25 | 40 | 120 VAC | 5.5 |
| STMBF 240 | 3.5 | 2.0 | 8.44 | 13.25 | 13.0 | 18 | 3.375 | 120 | 120 VAC | 8.5 |
| STMBF 500 | 4.5 | 2.0 | 10.5 | 20.0 | 16.0 | 32 | 4.5 | 252 | 240 VAC | 9.5 |
| STMBF 600 | 5.5 | 2.0 | 15.8 | 32.0 | 13.0 | 50 | 5.5 | 485 | 240 VAC | 12.0 |
| STMBF 2000 | 6.0 | 5.0 | 36.0 | 48.0 | 24.0 | 72 | 6.25 | 1750 | 240 VAC | 35.0 |