MICRO GRINDING PULVERIZERS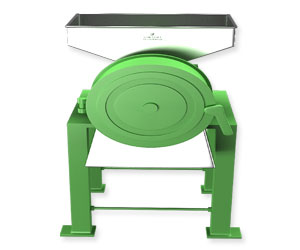 INTRODUCTION:
Star Trace Micro Grinding Machine offered by us is a high-speed hammer and screen mill that mechanically impacts process material, resulting in size reduction. This particular method of size reduction is characterized by minimum heat build up during the milling process, and short residence time and high energy.
Operating principle:
This machine is operated with he use of the relative motion between the mobile gears and fixed gears . It smashes the materials by the combined effects of the impact and the friction of the toothed gears, and the impact between the materials. Its structure is simple and sturdy. It operates smoothly and the crushing effect is good.The crushed material can be directly discharged from the grinding chamber. The size of the particle can be controlled through the change of the aperture sieve. The casing inner wall is processed to achieve a smooth surface.
Features:
Efficiency and compactness.
Long service life.
Quick and easy cleaning.
Lowest cost.
Guaranteed performance.
Labour saving.
Applications:
Paddy husk, Activated carbon, Animal feeds, Carbon black, Chalk, Cocoa, Starch dyes, Fine chemicals, Gram flour, Kaolin, Pigments, Sugar & Coal.