SINGLE TOGGLE JAW CRUSHER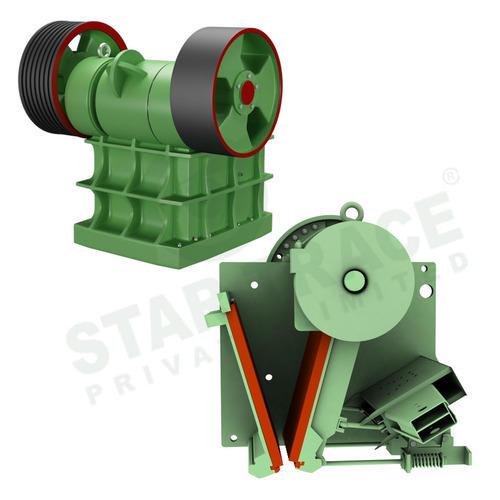 INTRODUCTION:
Single Toggle Jaw Crusher is ideally suitable for primary and secondary crusher for material with compression strength less than 320MPA. Jaw Crusher is of high crushing ratio, larger capacity, well-distributed final product size, simple structure, reliable performance, convenient maintenance, lower operation cost, etc. It is widely used in mining, metallurgy, construction, highway, railroad, and water conservancy, etc.
Fixed body:
The main component of the fixed body is rack, which has two manufacturing engineers: carbon steel casting rack and carbon steel plate welded rack. Welded rack can achieve the same effect as casting rack through strict quality control and specific process requirements.
Rotating body::
It is composed of moving jaw, eccentric shaft, bearings, pulleys and other parts, and it is the main part of the jaw crusher transmission and endurance.
Adjustment device:
It is used to adjust the size of discharging mouth and control the discharging granularity. Hongxing jaw crusher has two forms: long wedge type and plunger gasket type with convenient and flexible adjustment, can achieve stepless adjustment.