SPRING CONE CRUSHER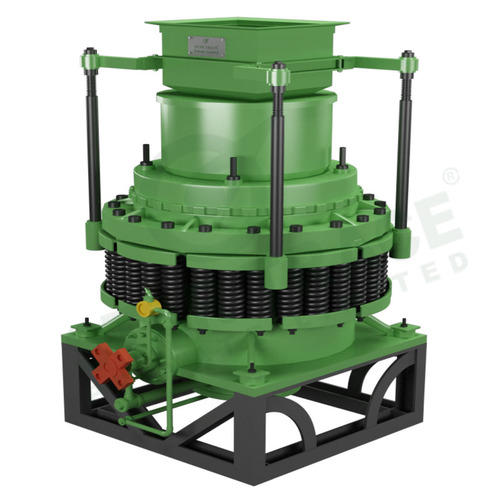 INTRODUCTION:
Spring cone crusher consist of frame, transmission device, hollow eccentric shaft, bowl-shaped bearing, crushing cone, springs and hydraulic pressure station for adjusting discharge opening.
During operation, the motor drives the eccentric shaft shell to turn around through ahorizontal axle and a pair of bevel gear. The axle of crushing cone swings with the force of eccentric shaft shell so that the surface of the crushing wall is close to the roll mortar wall from time to time. In this way, the ores and rocks will be pressed and crooked and crushed.
Application of cone crusher:
The cone crusher is widely used in fields of metallurgy, building materials, high road, chemical industry and silic and so on.and suitable for kinds of mining stone and rocks with the middle and upper hardness.
Features of cone crusher:
The cone crusher has features of tight structure, efficient product, adopts bowl type shaft with high precision reserve,and focus lubrication systom,easy adjustment and the springcan prodect the all the equipment.
The cone crusher can avoid the moisture mixed with the oil,and the spring can make up for the air proof, when the airproof wear out about 1/4-1/3,must to exchange the airproof in time.
Easy and low cost maintenance,it is the best choice of middle and fine crushing process.