Ultrasonic Screen Separator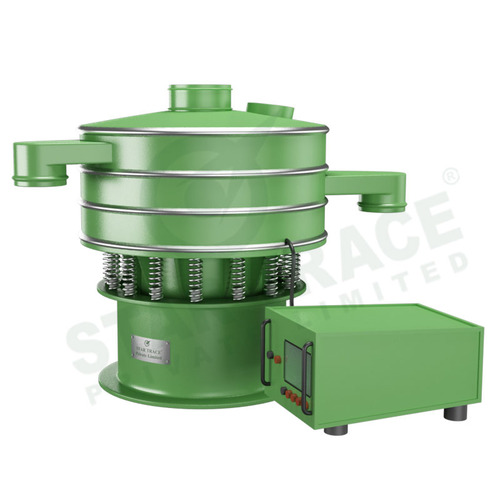 INTRODUCTION:
Ultrasonic Screen Separator is adding an ultrasonic energy converter on the separator and filter. This device can make the screen surface superpose ultrahigh frequency vibration energy, so that it can keep clear of the mesh and achieve the ideal screen situation. Ultrasonic vibrating sieve is usually used in screening superfine powder which the ordinary vibration sieve can not solve.
Advantages:
It can solve sieving difficulties such as high adsorption, easy clustering, high static, high precision, high density, light Specific gravity.
Screening precision can raise to 1~100%, the output can be raised to 0.5~10 times.
It can be used with single layer or multilayer.
Self-cleaning function.
Sieving range 0~500 mesh.
Keep processed materials features stable.
Advantages:
Chemical industry:resin, pigment, industrial medicine, cosmetic, coatings.
Food industry:sugar powder, starch, salt, rice noodles, milk powder, soybean milk, egg powder, sauce, syrup.
Environment:disposed oil, disposed water, disposed dye waste water, assistant detergent, active carbon.
Coatings:Powder coatings, pigment paints, etc.
Metals:Metal powders, alloys, etc.